Do you? 
---
Need fresh inspiration for a vibrant sex life? 
Feel sexually dissatisfied, ashamed, or misunderstood? 
Long to try new things in the bedroom, but don't know where to start? 
---
This course is for you.
Desire is a fundamental part of our freedom and happiness. Too many people are unsatisfied with the level of passion in their relationship…when often the path to a wonderful sexuality is just under the surface. But we're too self-conscious, afraid of rejection or complacent to do anything about it. We spend full weekends at business conferences to learn what's new and hot in our industries, the days training for that upcoming half marathon, we take up new languages and learn to cook homemade pasta…but when it comes to sex, we're supposed to know everything we already need to know from terrible sex education in our youth, porn, and conversations with friends. When's the last time you spent dedicated time learning about, and taking focused steps to improve the one thing that matters most? "Great lovers aren't born, they're made," says my colleague Peggy Klein Platz. And it's never too late to have an amazing sex life. Developed by world renowned sex and couples therapist Esther Perel, this 7-module online experience will shift your perspective on intimacy forever.
Reignite Passion in Your Relationship
Join Esther Perel's Online Workshop Experience
30-Day Money Back Guarantee
Get Started Now for $199
You Will Learn To
---
Understand Your Needs
Engage in a guided process of self-discovery and reflection to connect with your needs. 
Communicate Effectively
Learn tactics to successfully communicate sexual preferences and discuss trauma and fears. 
Feel Alive Again
Explore fresh insights and inspiration to break your routines and redefine relational success.
Our Members are Saying...
"Esther's online course Rekindling Desire is in a league of it's own. We have been married for 35 years now, and Esther's conversation-starters got us talking about old difficulties in a new way. It takes the will to persevere and the courage to try, but the course has helped us to open up new, refreshing, and rewarding ways to reconnect with each other that we may never have discovered without her help."

~ John M. (San Francisco, CA)
Our Members are Saying...
Before starting this course, I was a bit skeptical of how the content would be relevant to my own situation. However, personalization is at the core of Esther's approach: she teaches you that desire comes from reconnecting with yourself and shows you how to do that. Her workshop has helped me to rediscover my own sense of curiosity and vitality that I can bring into every relationship.
~ Christa V. (Chicago, IL)
Our Members are Saying...
There is a lot of sameness, redundancy and ridiculously unrealistic "wisdom" in the field of marital advice in this day and age, and despite wading through much of it over the years, it was easy to emerge out the other side and still find myself contemplating marriage and monogamy with the hollow thud of, "Is this all there is?" It took finding Esther Perel's Mating in Captivity to realize that the answer is a resounding, "No."
~ Sarah C. (Arlington, VA)
Our Members are Saying...
Rekindling Desire is a rare, online workshop experience: intimate, insightful, fast-paced, and with an international perspective. As a 50-year-old lesbian in a long-term committed relationship, I thought my sex life was over. Wrong! Esther truly, lovingly and creatively guided us back to welcome the discourse, intention, and care to journey back to erotic coupleship. Thank you, Esther, for this course — and thank you for igniting careful, empowering and kind energy around this important topic: rekindling our life-energy.
~ Kirsten J. (Atlanta, GA)
Curriculum
Section 1: Understanding Eroticism
In this introductory section I define desire, talk about the difference between sexuality and eroticism, and identify key methods for understanding what makes a couple "erotic" and how you might connect to your erotic self. 
Section 2: Sexual Communication
Here you will learn how to communicate preferences, my list of sexuality verbs, and the meaning of generative communication. 
Section 3: Obstacles to Desire
In a series of four videos and three case studies, we will review some of the major obstacles to desire and how you can start to make meaning out of them in order to move forward.
Section 4: Breaking Routine
In this section we learn the importance of breaking from your normal routine in an effort to start or restart your erotic relationship. 
Section 5: Sex After Kids
Sex After Kids is a bonus section for all those of you who are experiencing flagging desire in the wake of parenthood. 
Get Esther's world-class guidance and unlimited access to: 
4 hours of content (twenty-four videos, downloadable mp3s, downloadable written transcripts) + Fifteen exercises
$199
30-Day Money Back Guarantee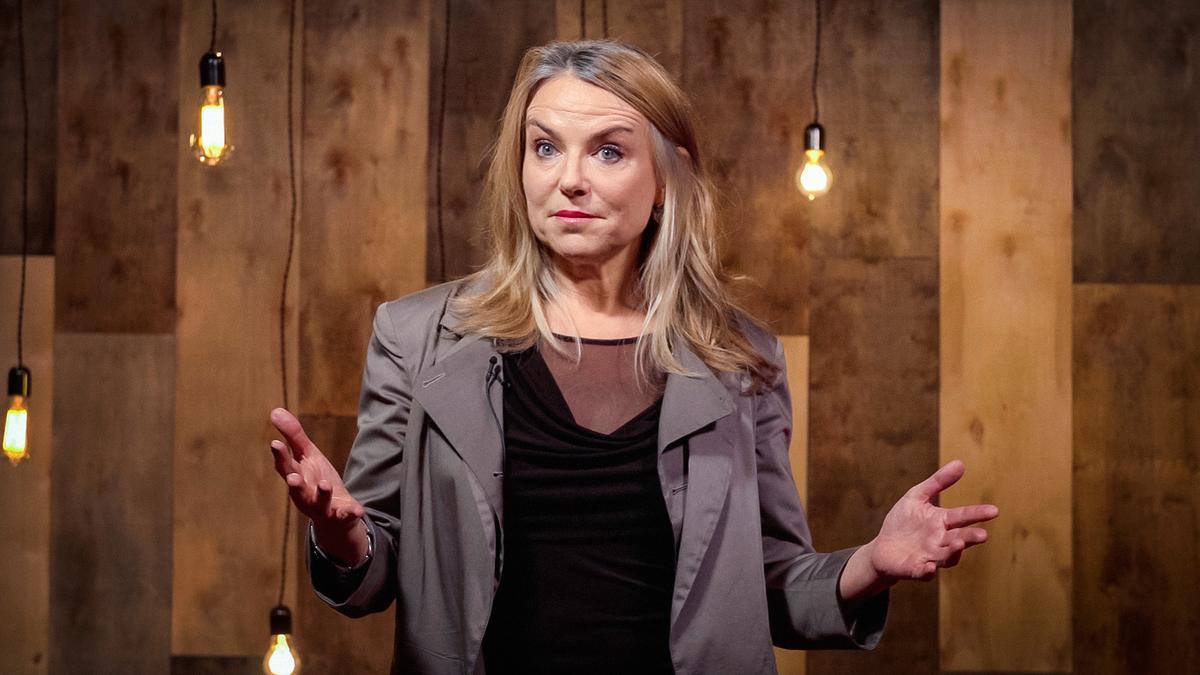 Why Esther?
Esther is recognized as one of the world's most original and insightful thinkers about couples, sexuality, and the peculiar paradoxes besetting modern marriage in the Western world. Her mission is to create an inclusive conversation about relationships and help people feel more connected.  
HOW DO I ACCESS THE WORKSHOP?
Upon registration, participants receive an email with his or her personal login information. You'll enter credentials on the Rekindling Desire Page (rekindlingdesire.estherperel.com/login), and unlock immediate access to all content. The content is pre-recorded and you can participate at your own pace.
WHAT IF I HAVE QUESTIONS WHILE GOING THROUGH THE CONTENT?
Our support team is here to help. Just email us at [email protected]
CAN I GET CONTINUING EDUCATION CREDITS FOR MY PARTICIPATION?
Unfortunately, we are not offering CE's for this workshop at this time.
IF PARTICIPATING WITH MY PARTNER, DO WE NEED TO REGISTER FOR TWO WORKSHOPS?
One registration is good for both you and your partner to participate. Because all content is unlocked after your purchase, you can set up a shared account. 
WHAT IF I WANT TO REKINDLE DESIRE, BUT MY PARTNER IS NOT ON BOARD?
I encourage you to take responsibility for your contributions to the relationship dynamic. If you alter your behavior and actions, you will inevitably changed the relational dynamic. If the relational dynamic shifts, the relationship shifts. And if the relationship shifts, you in turn, change the other. Even if your partner is not interested in watching the videos and doing the exercises with you, I hope you take away new potential entry points for conversations and experiences. 
I'M SINGLE. IS REKINDLING DESIRE GOOD FOR ME, EVEN IF I AM NOT CURRENTLY IN A RELATIONSHIP?
Absolutely. The workshop is built for individuals and couples. We feel there is a lot to gain in understanding yourself and the partner you wish to become as well as taking the material and utilizing it in future relationships. We all live in relationships, even if you don't happen to be in a long-term partnership today.
WILL I GET ONE-ON-ONE ADVICE FROM ESTHER?
This is a pre-recorded session so participants can participate at their own pace. We welcome you to share your thoughts and questions in the comments of the session pages, and Esther and her team will do their best to give valuable feedback. You may even see your question be answered in a future newsletter or discussion!